Luxojovanni
Перейти в каталог Luxojovanni >>
Luxojovanni is a comparatively young family enterprise, producing automatic watch winders. The company founded in 2001 in Milan, has demonstrated energetic ambitions, featuring modern Italian manufacturers. The business originated in the family circle. Due to well coordinated work and devotion to the common idea the production has been growing rapidly. It has made significant progress from few hundred handmade watch winders per year to vigorous export manufacturing enlargement to European market level. Luxojovanni keeps on smoothly conquering new markets. It has turned from a small enterprise into a renowned European brand.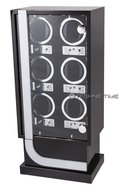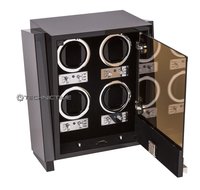 Traditional family values determine the production strategy of development. Its founders think in terms of timeless reliability and comfort. A watch winder, produced by Italian craftsmen, is not only the fragment of cozy and stylish Italy at your home or office, but an exquisite masterpiece, ideally matching with interior. The timepieces allow multifunctional application. They are the essential items of luxury living and also the sophisticated decorations. The company specialists simultaneously work on technology and aesthetic design, considering the preferences of consumers, who respect time and appreciate punctuality.

Family business is associated with trust and thoroughness, aiming at perspective development of production. Consumers favourably take brands, managed by families as long as such companies are committed to their reputation. Goods quality is the first priority and the familymission. The succession of generations implies that family business will stay in careful hands of family members.

Today the company is able to globally cover all different targets on the national and foreign markets, with its wide and diversified range of products.
Сайт производителя: http://www.luxojovanni.com